Admit it. You want one.
A platform to tell your stories, a vehicle for your message, a place to make real connections with an engaged audience.
You've done enough research to know that starting — and maintaining — a podcast or audio project is a big undertaking. The equipment, the software, the marketing. There is a lot to do.
And you're not the only one. From digital newbies to seasoned broadcast specialists, anyone with something to say is creating and distributing audio.
Whether it's part of a robust marketing strategy or just a passion project, the listening space is getting more crowded by the minute.
Ever wish you could just cut a check and you'd get a ready-to-roll product made in your vision? Well, now you can.

Turn-key podcast production from SoundGround Productions.
All you have to do is show up and talk.
Stand out like a Fruit Loop in a bowl of Cheerios.
Consider us your podcast lifecoach. We're here to help your audio project be it's best self.
Determine the best ways to record your podcasts.

Identify the equipment and platforms that will best suit your recording goalz.

Chillax. You've got Done For You audio engineering, content editing and sound sweetening.

Channel authenticity and originality with never-before heard sounds, voiceover, and music.

Transform inexperienced broadcasters into audio assets and brand ambassadors.

Nose-to-tail episode production and digital accoutrements (like show notes, episode art, and links to your online and social media presence).
Full service audio projects, sound engineering, and production starting at $1,500.
Email FOR bulk rates and other one-off stuff.
Helping people fall in love with podcasting.
SoundGround Productions is a DC-based creative collaborator with the technical chops and storytelling savvy to make a real human connection with your audience….. because that's why people listen.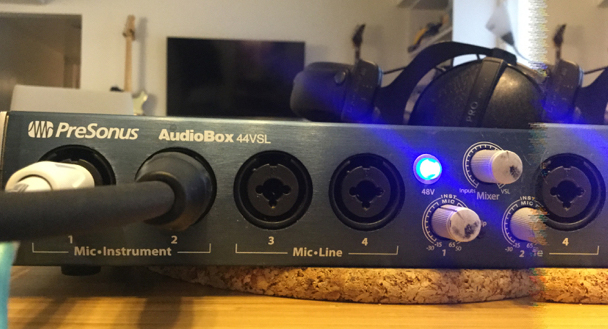 And I am certifiably obsessed with audio. I help businesses and organizations produce amazing podcasts so they can make next-level relationships with their audience.
You know it when you hear it, that perfect blend of sound engineering and storytelling that transforms ordinary content into an audio experience. I call it Brain Candy…. and I could make it day.
Are you ready to make your own Brain Candy?
SoundGround Productions is at your service.
Email me to get started.
But you don't have to take MY word for it. #TerrificTestimonials
"Tony Porreco is a sound chef. And after having worked with him on two podcasts, I think I've figured out his recipe. Like any master mixer, it's all about the ingredients. Tony finds and creates the highest quality of music, voice, and sounds. Then, he applies technical mastery and instinct to whip up a one-of-a-kind podcast experience that gets a gold star in originality and capturing the human connection."

Rebecca Gunter

, Brand Strategist & Copywriter
Stylized and original audio that amplifies compelling stories from SoundGround Productions.